The Build Show, a YouTube video series launched by master builder, Matt Risinger, is dedicated to building science and fine craftsmanship.
Through his weekly videos, Risinger educates builders on the principles of building science in a practical way with trusted content that provides techniques, guidance, and instruction. He builds homes that are more energy-efficient, durable, healthy, and comfortable than most new homes in America.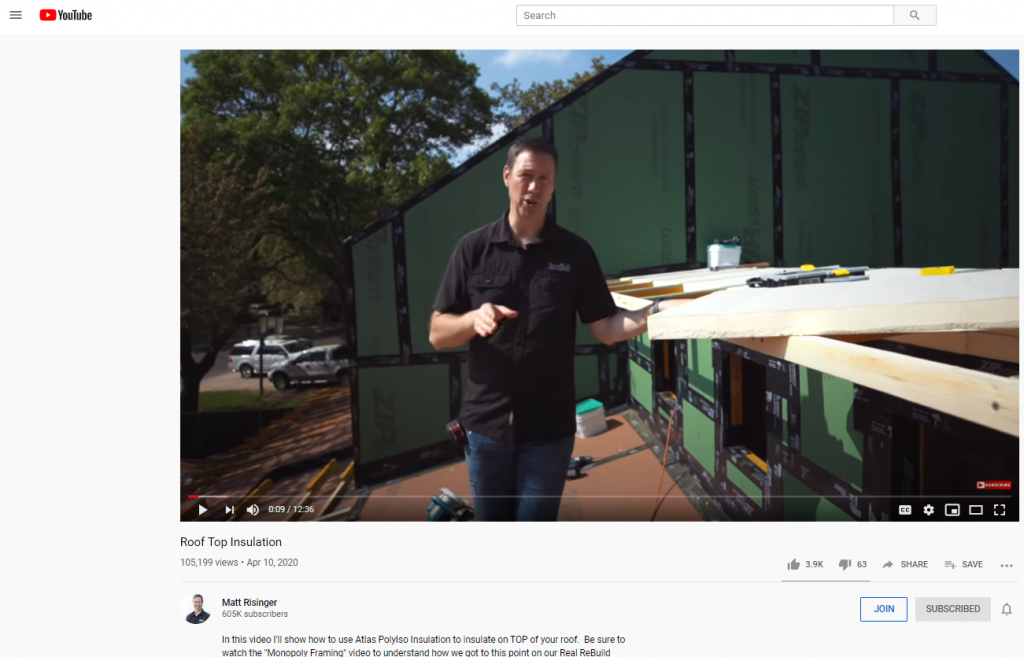 Discover the ways your company can be featured in The Build Show's videos.