Reach our Build Show Network webinar audience and convert prospects into buying customers. Our webinars consistently bring over 600 registrants, 1100+ leads and over 50 questions with a highly engaged audience. Work with us to sponsor a Build Show Network webinar that will deliver marketing results.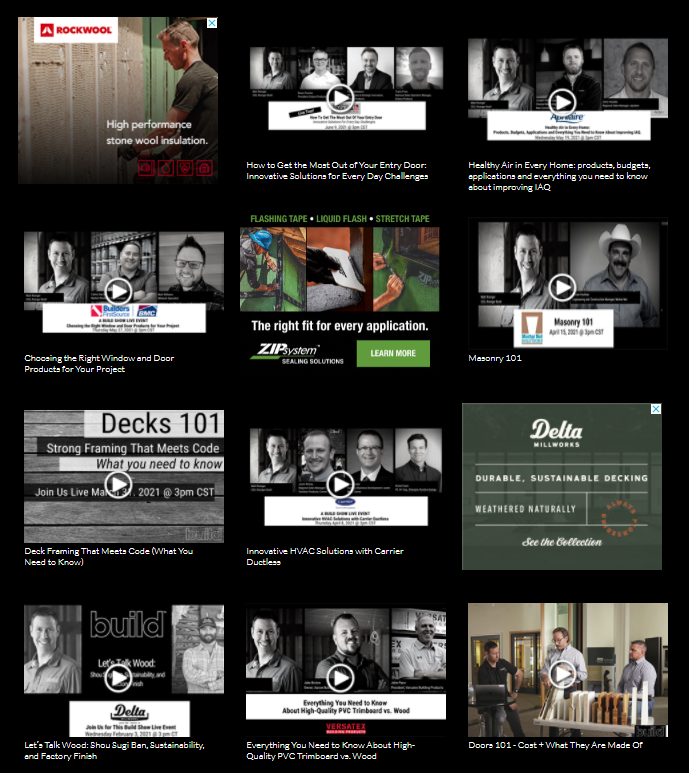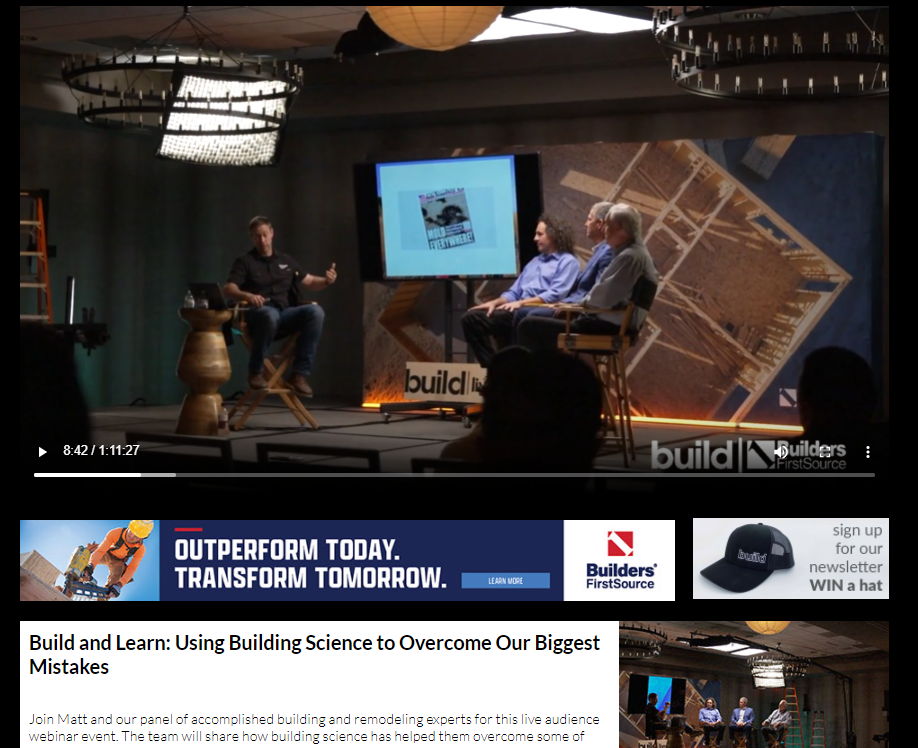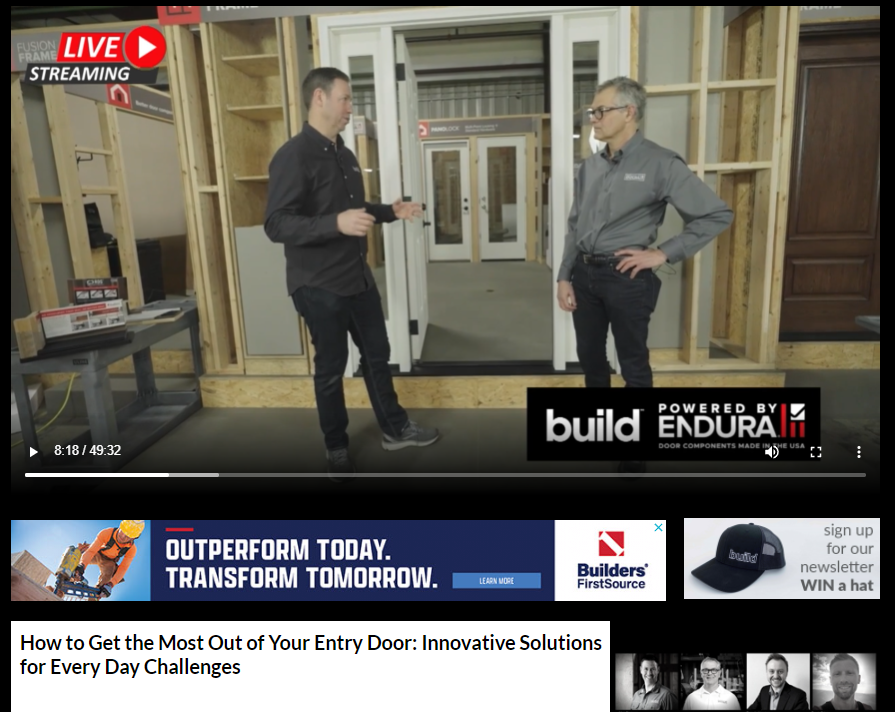 Webinar Types & Sponsorships:
Client Developed, Hosted & Promoted on Build Show Network
Round-Table Panelist Discussions
Fully handcrafted to suit your needs
Sponsor a Build Show Network with Matt and our team of expert contributors
Our team can product live event webcasts – you sponsor the event and we will help promote and produce the event. Our team of talented expert contributors can also make live appearances from demonstrating your product to marque speeches at your
event or an industry tradeshow. Matt and our team will drive attendance and interest at your event!
Contact us to learn more!