We have leveraged our Build Show Network platform and following to produce incredibly successful original streaming series. We will continue to produce new original streaming series that provide unique presenting sponsor opportunities for the entire series with episodes released over a scheduled time period on thebuildshownetwork.com and our YouTube channel.
Presenting sponsor packages can include:
Pre-roll verbal and visual – "this episode is brought to you by…"
Sponsor links in all descriptions
Prominent tags in Instagram feed and Story Post for all episodes
Buildshownetwork.com display ads
Monthly Build Show Network newsletter insertions
Product placement highlight (if applicable)
---
Building on an Island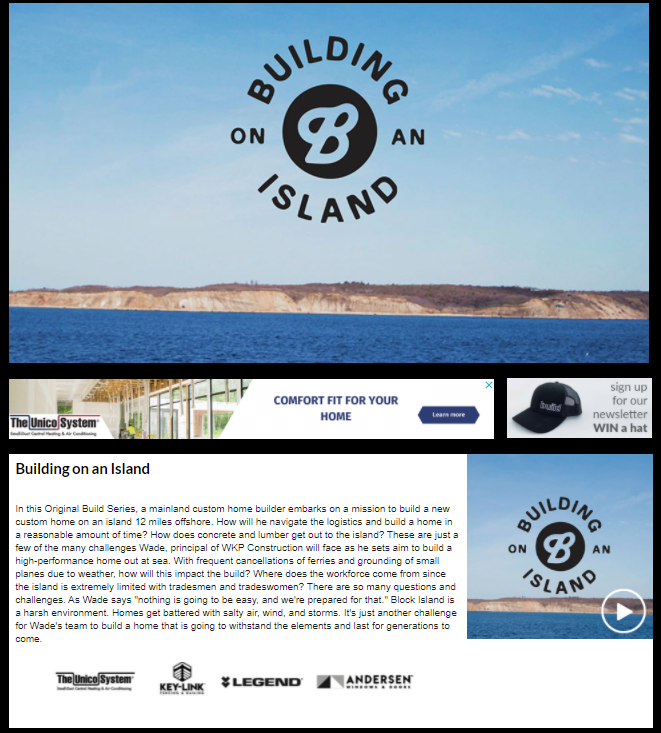 Our contributor and custom home builder Wade Paquin embarks on a mission to build a new custom home on Block Island 12 miles offshore. The series tells the story of how Wade navigates the logistics and challenges in building a high-performance home in the middle of the sea. As Wade says "nothing is going to be easy, and we're prepared for that."
High Performance Canada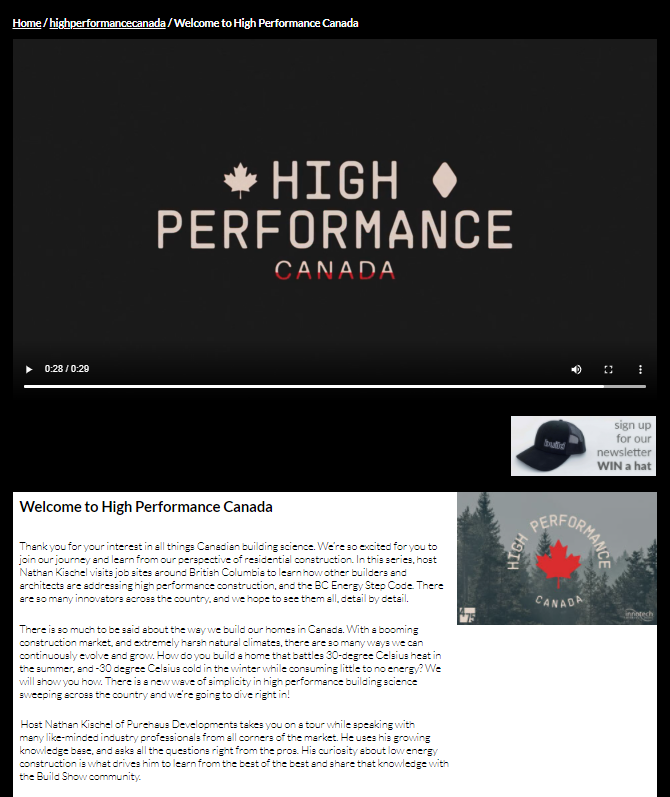 In this series, host Nathan Kischel visits job sites around British Columbia to learn how other builders and architects are addressing high performance construction, and the BC Energy Step Code. With a booming construction market, and extremely harsh natural climates, this series highlights how home construction continuously evolves and grows.