Our team of respected experts are carefully selected for their skills and their ability to tell highly engaging stories. Each expert has a passion for building science and building high performance homes, educating, and entertaining our audience in way that keeps them coming back for more every week. Check out our experts to learn more.
Matt Risinger
Matt started learning about construction by working summers working on houses for elderly people who owned their homes but couldn't afford to maintain them. He got a BS in Industrial Management from Grove City College and worked for one of the National Production Builders (NVR Ryan Homes) in DC after college. His 7 years with that mega builder was fun, but the fast-paced building it did not satisfy his desire for "Craftsmanship" and Building Science. Matt's passion for building science led him to create a Building Better blog and start positing educational YouTube videos short videos.
With the increasing popularity of his videos, Matt launched Build Productions in 2018 is now approaching 1M followers across his social channels. Build Productions' expert network continues to grow along with the audience.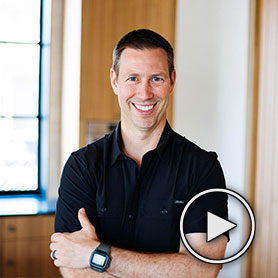 Steve Baczek
Steve is a registered architect with over 30 years of residential construction industry experience. Utilizing his strong Building Science background in building custom homes, Steve strives to integrate sound design practices with good construction practices to provide exceptional design solutions. His new construction projects range from over 50 Leed Platinum Homes, to Zero Energy Homes, and numerous Certified Passive Homes.
Steve also takes on renovation projects designed to be Zero Energy, Deep Energy Rerofits, as well as the first Certified Passive House Renovation in the U.S. under the "Enerphit" program. My association with the Architecture Profession and Residential
Construction Industry goes beyond his practice – he routinely volunteers as an Architecture Critic at a School of Architecture.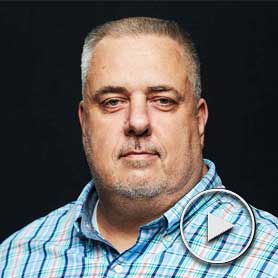 Wade Paquin
Wade has a passion for fine homebuilding and woodworking. Wade's father is a Boston area successful custom home builder and master carpenter which is perhaps why Wade was practically born with a hammer in hand and sawdust in his blood. By the time he was 16 years old, he was leading a framing crew working on multi-million dollar custom homes. Wade holds a degree in Construction Management, Business and Architecture
from Roger Williams University. Wade's approach to his business is very hands-on as he actively oversees all operations. He can be found on the job site ensuring all workers and tradesmen are meeting the WPK construction high-quality craftsmanship and attention to detail standards.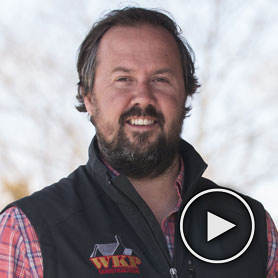 Jake Bruton
Jake Bruton is a builder and remodeler in Columbia Missouri. As the owner of Aarow Building for more than a decade Jake brings his education in art to energy efficient, durable, and architecturally significant homes. Growing up in a remodeling and repair business positioned him for success when building because of the vast amount of time fixing, repairing, and replacing the mistakes of previous methods of construction. Jake regularly writes for Fine Homebuilding, Journal of Light Construction, Pro Remodeler, and Pro Tradecraft. As a speaker he has presented at JLC Live, Fine Homebuilding Summit, JLC Deck and Remodeling, and EEBA. Jake is currently raising a family of three children with his wife in Columbia Missouri.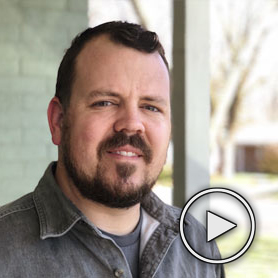 Brent Hull
Brent Hull is the owner and founder of Hull Millwork and is passionate about beautiful architecture and the art of timeless building. Brent enjoys working with his hands and has always loved building. In Boston, he studied historic preservation at the North Bennet Street School, one of the oldest trade schools in the United States. It was here that Brent learned the art of traditional building. Brent then settled in Fort Worth with his wife and opened his business in his brother's garage, a 1911 bungalow. Over the next 23 years Brent combined his passion for restoring buildings along with his love of craftsmanship to build a business that focuses on preservation as well as historically inspired houses and millwork.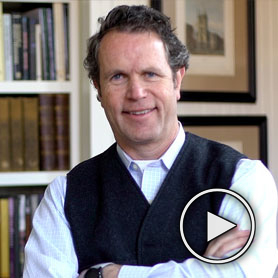 Lydia Crowder
Lydia is a second-generation drywall finisher. She started helping out her dad with the family business as a kid and quickly grew to love it. Her dad instilled a love for quality, craftsmanship and sharing knowledge. She has over 18 years of experience in the field and runs Trinity Drawall with her husband Ryan. Together they finish over 500,000 sq ft of draw all board a year finishing an average of one house a week. Lydia started sharing drywall tips and tricks on Instagram under the name DrywallShorty and the response was explosive. There is a huge lack of basic knowledge in the industry and Lydia has become the go-to for professionals and diyers.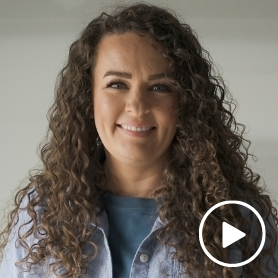 Eric Aune
Minnesotan Eric Aune is a licensed Master Plumber and mechanical contractor with over 20 years of experience working with the tools, teaching trade school technical classes
and running his plumbing & heating business. Erica also co-owns and operates mechanical-hub.com, a digital media company focused on the plumbing, hvac and mechanical trades. Eric's passionate about working in the trades and advocates the
career opportunities the skilled trades can offer. He works to spread the word thru his enthusiasm and love for the applied sciences and math required to do the kind of work it takes to makes our homes livable.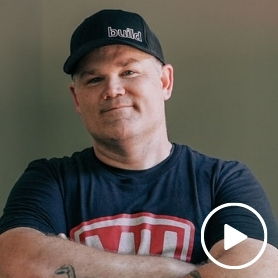 Zack Dettmore
He was homeschooled which allowed him to pursue his interest and passion for construction at a young age. Zachary started working for a local contractor (Anything Construction) at age thirteen. Zachary was tasked first with sweeping floors and quickly worked his way up to sweeping ceilings. After doing everything from drop ceilings in Manhattan skyscrapers, to exterior painting on historic homes in New Jersey, Zachary
purchased his first house. It was a horrible old house that showed him just how bad a renovation can go when it is done poorly. Zachary started Dettmore Home Improvements
with the hope of making an uncompromising company that puts craftsmanship first and tools second.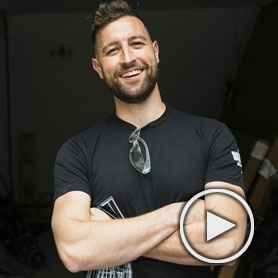 CJ Nielson
CJ Nielsen is the founder of CNC Electric in Northern California. He discovered his passion for building and mechanics at a young age, and at 17, he started his apprenticeship as an electrician. After spending 12 years working for various contractors, CJ founded CNC Electric in 2016. The company specializes in high-quality electrical work for luxury custom-built homes, where a team of skilled craftsmen come together to create truly unique projects.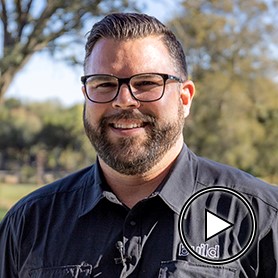 Stephanie Dailey
Stephanie Dailey is a licensed GC with Steven Dailey Construction in Salt Lake City, Utah. Stephanie's passion for building high performance custom homes began as a youth working side by side with her dad. Her journey to becoming a GC included gaining experience in architecture and real estate.Stephanie is a devoted advocate for women in the construction industry including serving as the Chair of the Utah Professional Women in Building (PWB) working alongside a powerful group of extremely talented and driven women. This group together took the Utah PWB worldwide with "The House That She Built" together and accomplished what few thought they could .